HKE12MMA20-USBK
120M HDMI KVM Extender Many to Many 1080P60Hz Over CAT5/6 Cable
Regular price

Sale price

$129.99
---
Special deal: the original version HKE12MMA10

The new version is available: HKE12MMA20

Support resolution up to 1080p Full HD

Support TMDS equalization and enhancement

By transmitting keyboard and mouse Data via LAN, it is easy to control PC or other media players remotely

Support infrared remote control signal pass-through

Complies with TCP / IP protocol (the image will be compressed)
---
CHECK IF THE PRODUCT'S PORTS MATCH YOUR DEVICE.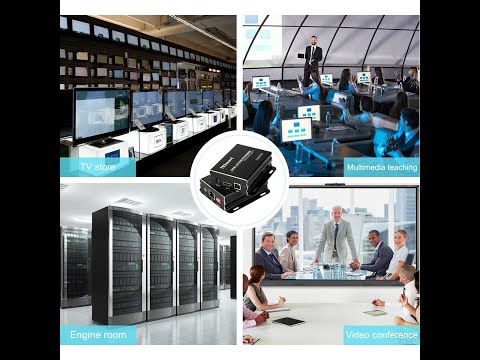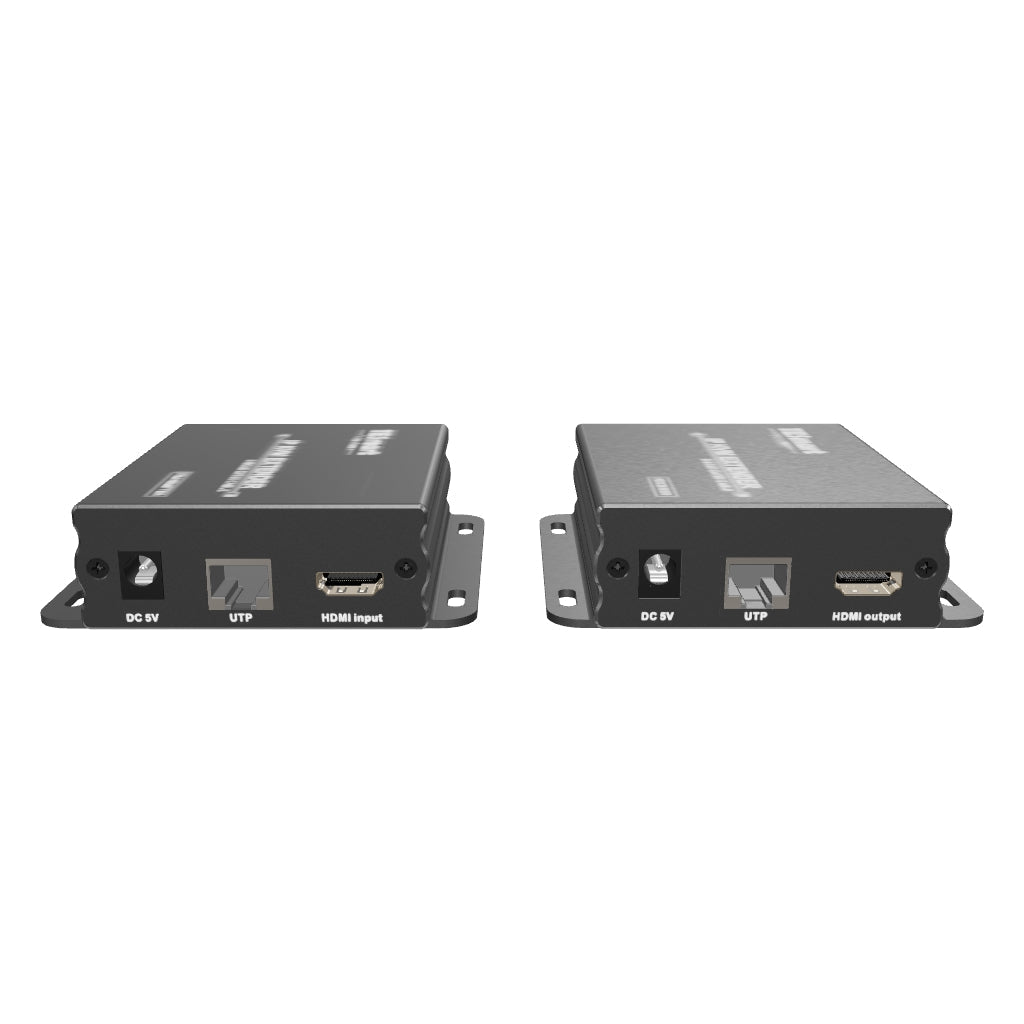 Tech Specs
Description
The 120M HDMI KVM Many to Many Over IP Extender with IR (HKE12MMA10), Support USB keyboard and mouse data, IR signal transmitted over a LAN (Local Area Network). Support input resolution up to 1080P Full HD. According to 1000M IGMP network switch, source content can be transmitted from several transmitters (Up to 16 transmitters) to several receivers (Up to 253 receivers) over LAN, and the transmitter can be controlled by either of the receivers in the same local area network by IR or USB keyboard and mouse. This product can be used on remote DVR for Security System, servers in data centre and monitor room.
Packing List

1 * HDMI KVM Extender Transmitter
1 * HDMI KVM Extender Receiver
2 * DC 5V 1A Power Adapter
1 * IR Transmitter
1 * IR Receiver
1 * User Manual
Key Features

HKE12MMA10

Support resolution up to 1080p Full HD.
Support TMDS equalization and enhancement.
By transmitting keyboard and mouse Datas via LAN, it is easy to control PC or other media players remotely.
Routes up to 16 transmitters to 253 receivers by 1000M IGMP network switch.
Support infrared remote control signal pass through.
Support Fiber-Optic converter to extend transmission distance up to 20KM.
Complies with TCP / IP protocol (image will be compressed).

HKE12MMA20

Use single UTP/FTP cable (CAT5e/6, should follow EIA/TIA 568B standard) to substitute HDMI cable to extend longer transmission distance.
Support 1920x1080@60Hz resolution transmission via UTP/FTP cable up to 120 meters.
With IR pass though, the playback device can be remotely controlled at the receiving end via UTP/FTP cable.
By transmitting keyboard and mouse data via UTP/FTP cable, it is easy to control PC remotely.
Support point-to-point, point-to-multipoint, multipoint-to-point, and multipoint-tomultipoint administration.
Via router or network switch, it is available to send data from up to 16 transmitters to 253 receivers.
Safety Measures

Please use 5V power supply for product installation. Using the wrong power supply can cause damage to the product and even to your equipment.
Cables (including power and charging cables) should be placed and routed to avoid creating electric, tripping or safety hazards.
If product has an exposed circuit board, do not touch the product under power.
Very good
Work as advertised, used CAT6 cable from 2nd floor to basement. Saved us from having to buy another TV set-top boxes