With the continuous development of home audiovisual technology, more and more people are transforming their homes into comfortable and high-quality entertainment hubs. As a powerful tool, KVM switches bring forth more possibilities and convenience to home audiovisual scenarios. This article will delve into the extensive applications of KVM switches in home audiovisual setups, allowing you to enjoy a rich and diverse audiovisual experience at home.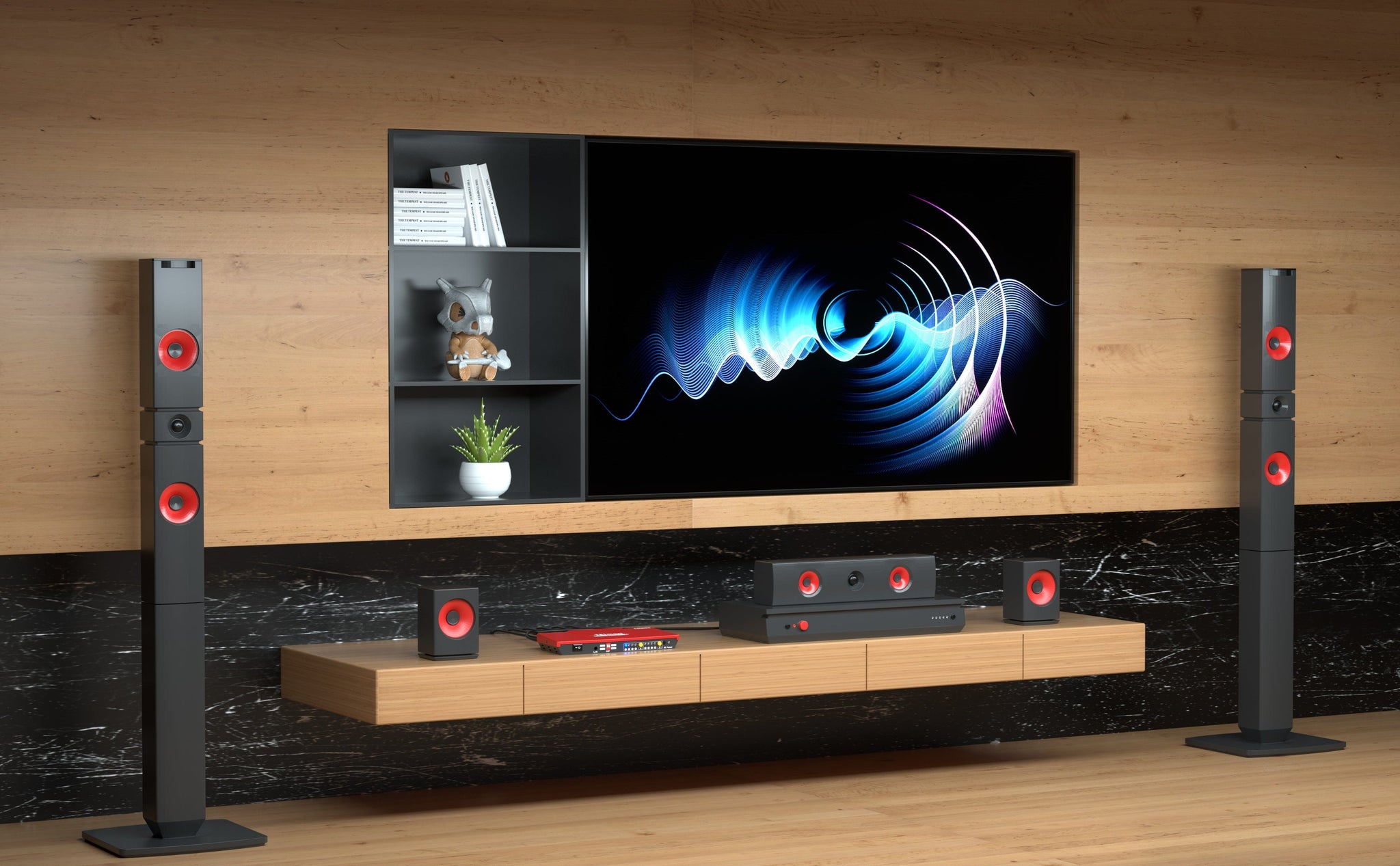 Seamless Switching between Multiple Devices
In home audiovisual systems, there is often a need to connect multiple devices to a single display or TV. This is where KVM switches play a crucial role. They enable effortless switching between different devices such as TV boxes, gaming consoles, and Blu-ray players. With simple key operations, you can quickly switch between devices and enjoy the audiovisual feast brought by different content, making your home audiovisual experience more convenient and seamless.
High Definition Visuals for Immersive Sensations
KVM switches support high-definition video transmission, ensuring that you obtain the best visual enjoyment in your home audiovisual environment. Whether watching HD movies, playing games, or enjoying family photos, KVM switches maintain image clarity and detail, immersing you in every frame. The vibrant colors and lifelike image effects are maximized, creating an immersive home audiovisual paradise.
Simplified Setup for Elegant Sharing
KVM switches simplify the layout of home audiovisual devices, making your space more tidy and elegant. No longer do you need separate displays and speakers for each device. By connecting them to the same display or speaker through a KVM switch, whether it's the living room, entertainment room, or study, you can create a compact and efficient home audiovisual system where everyone can easily share in the joy of home entertainment.
Customized Settings for Personal Enjoyment
KVM switches provide abundant configuration options, allowing you to customize settings according to your preferences. With a KVM switch, you can instantly control connected audiovisual devices to adjust resolution, audio effects, display modes, and more, to achieve the best audiovisual experience that suits you. Whether you are a music enthusiast, movie lover, or avid gamer, KVM switches can fulfill your needs, creating a personalized home audiovisual environment.
In home audiovisual scenarios, KVM switches have become essential tools for connecting and switching between various devices, bringing you more convenience and enjoyment. Whether it's a home theater, entertainment room, or guest lounge, KVM switches allow you to indulge in a colorful audiovisual world. Embrace the embrace of KVM switches and embark on your own home audiovisual journey!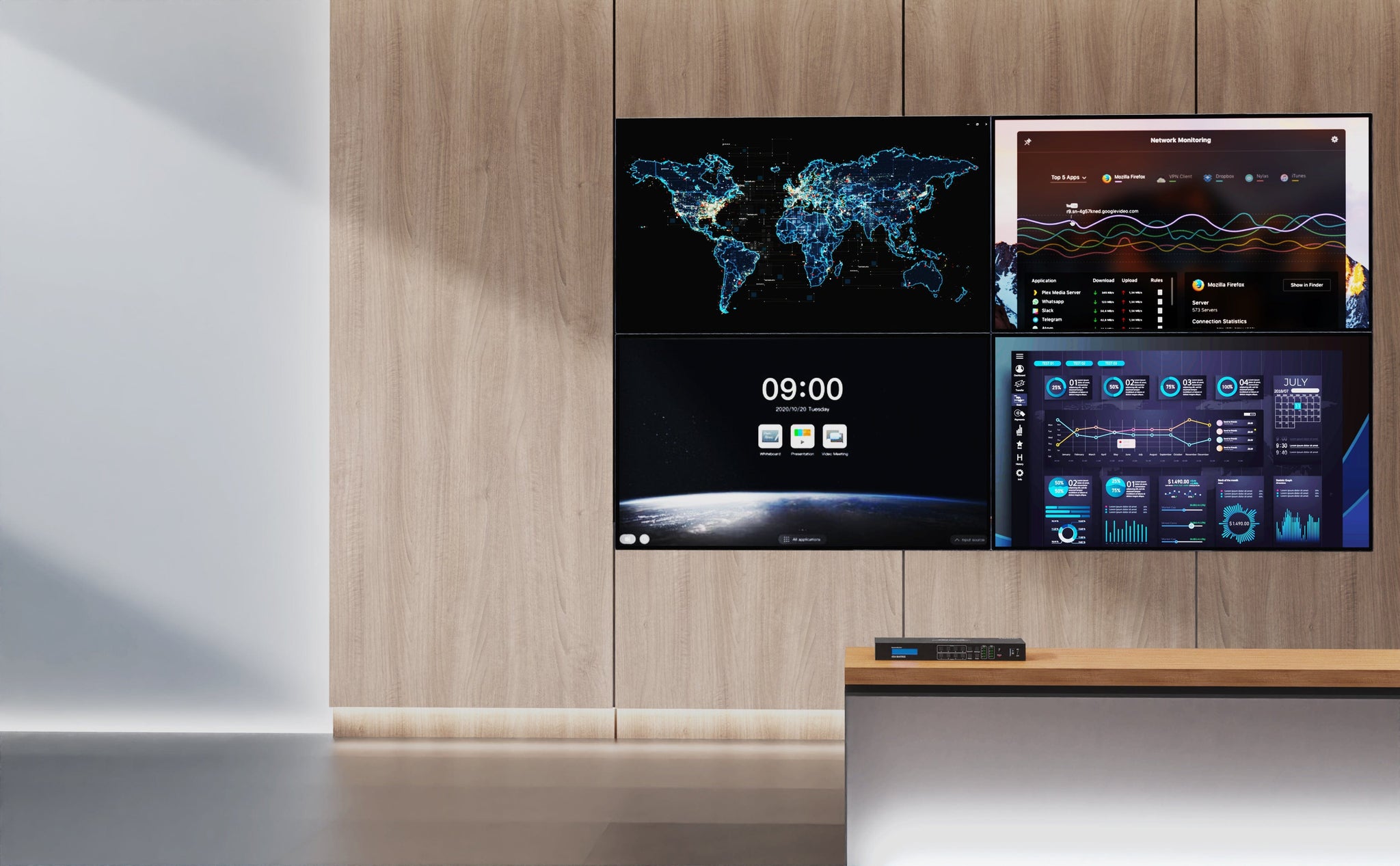 TESmart KVM Switch Recommendations
For Dual-display Setups: HKS0202A2U - This switch focuses on the most important aspect of home audiovisual scenarios, delivering stunning experiences. It supports up to four input sources and dual-display control, allowing you to conveniently manage multiple devices. Equipped with four USB 3.0 interfaces (including one USB-C interface), integrated microphone, L/R audio output functions, it caters to diverse audiovisual needs at home. With a maximum resolution of 3840*2160@60Hz, complying with HDMI 2.0 and HDCP 2.2 standards, you can enjoy clear and lifelike visuals. The front panel buttons enable convenient switching and control of monitor signals, giving you easy command of your audiovisual experience.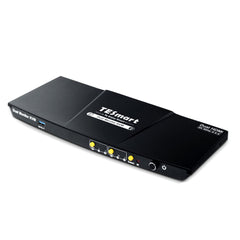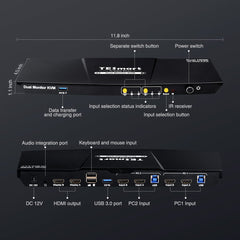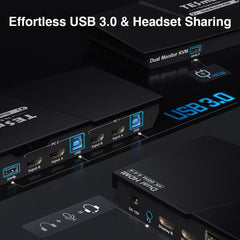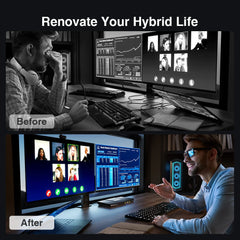 For Triple-display Setups: HKS0403A1U - This switch supports sharing among up to four computers and up to three displays, allowing you to enjoy convenient management of multiple devices. It features multiple USB 3.0 interfaces (including USB-C and charging functions), LAN ports, and headphone jacks, meeting audio and video transmission needs in home audiovisual setups. With flexible operation, multiple switching modes, and auto-scan functionality, it effortlessly achieves switching and management. With high-resolution (4K60Hz) output and extensive compatibility (3D, HDR, HDCP, Dolby Vision), you can enjoy high-quality and convenient home audiovisual experiences!